Choose the perfect gift for business clients, friends & loved ones.

We've made it simple for you to shop.

More Gifts 

---
Ocean Currents Set 2
(Reference # 2211)
Take this  ocean set with you anywhere you go. Includes body wash, body lotion and two body bars.
Price: £15.51
More Info

Herbalife Family Foundation Candle
(Reference # 2218)
Simply purchase the exclusive "Children Light the Way " candle and proceeds will be donated to the Herbalife Family Foundation. 

Your generous contribution will have a positive impact on the lives of children for years to come

.
Price: £15.51
More Info

---
Sensory Garden Candle – (Reference # 2214)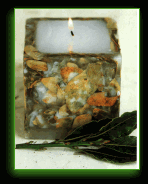 Bay leaves can do more than spice up your holiday menu. They're also prized by herbalists for their natural properies.

Capture the gentle radiance of this popular herb with our sensory garden candle and fill any room with a soothing fig tea aroma.

Price: £18.10
More Info

---

More Gifts